Updates
Haiti Earthquake Updates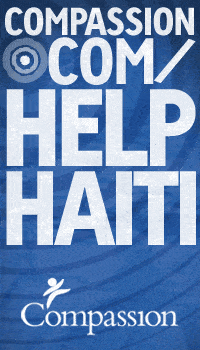 UPDATED: Feb. 9, 2010 at 11:25 a.m. (MT) – Our Haiti staff continue gathering information on each child, student, church and baby and caregiver we serve. As you wait for details, please keep in mind that communication and transportation on the ground in Haiti is still difficult.
Although we face extreme challenges because of this, we will confirm each child's status as soon as we are able. We will contact you even if your child was not directly affected.
The information gathering process is slow. As we receive information about specific children, we are verifying that it is correct. This fact-checking means that getting the information to you takes longer, but we are doing everything we can to get it to you as quickly as possible.
Anytime we receive new information about our relief efforts, this blog post is updated. Lack of updates means lack of information. We understand the frustration this causes, and we empathize and apologize. As you pray for us, we are praying for you.
A spokesperson for the Hames family has reported that:
"remains believed to be that of our dear friend, David Hames, have been recovered from the Hotel Montana and are in custody of the U.S. government, waiting to be transferred to Dover, DE for final forensic examination. We don't know how long this final examination will take nor how long it will take the… military to transport the remains due to the snowstorm on the East Coast.
Let's keep the Hames family in constant prayer, knowing that God promises His presence in the midst of their pain and sorrow.